Do you believe in miracles? You would have to in order to have made a bet on some of these incredible underdog sporting victories. Interestingly enough, some people did, and many made some rather impressive money from betting on the underdogs you will see in this article.
There is something exciting about betting on the underdog and let's be honest, it's boring to always watch the favorite win. The underdog usually has much higher odds and therefore a much greater return on your wager, but of course, the risks are substantially higher.
We have taken a look at some of the best underdog victories in history throughout this article, so please check them all out below.
Leicester City - Premier League Champions
We have listed Leicester City at the top of this article for one major reason. When they won the Premier League in the 2015/2016 season, the odds of this happening before the first ball was kicked were 5000 to 1. To put it in layman's terms, if you were to have bet $100 on Leicester city to win the Premier League, you would have won $50,000.
The odds were actually more focused on Leicester City being relegated in this season rather than being crowned champions. With that being said, this is probably the most heroic underdog story in the history of sport, and these odds absolutely dwarf the other two in his list. Even to this day, many still aren't exactly sure how Leicester City managed to pull off such an achievement.
US Hockey Team - Gold in 1980 Olympics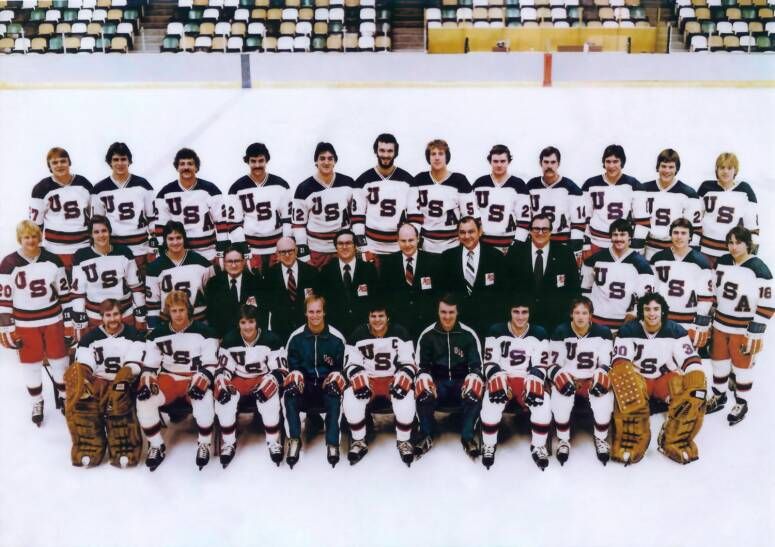 Although Leicester City may have won the Premier League at 5000 to 1, when the US hockey team achieved gold in the 1980 Winter Olympics the odds were also incredibly high. They may not have been as high as 5000 to 1, but they still took home the gold with odds of 1000 to 1, which is remarkable.
Of course, the USA in 2020 has some rather talented and impressive hockey players, but back in 1980, we can assure you that this wasn't the case. If you managed to get a hold of some footage of the games, the players were seemingly a bunch of college kids. The team uniforms weren't impressive and they certainly didn't look like celebrity athletes, but they went on to beat some of the best hockey teams in the world.
There aren't too many records of people actually betting on this event, but if you bet just $10 on this team winning gold, you would have walked away with a cool $10,000.
Goran Ivanisevic Winning Wimbledon in 2001
Underdogs can come in all shapes and sizes, and in this particular listing, they come in the form of a rather rugged and lanky Croatian - Goran Ivanisevic. The beauty of this one is that he was so unlikely to win Wimbledon that betting shops didn't even have odds for him to win. You would actually need to request the odds to be able to bet on him, and as rumor would have it, the odds were well over 250 to 1.
Ivanisevic was a wild card entrant into Wimbledon that year, and in the build-up to Wimbledon his form was horrific. Many people watching his games we're just baffled at how he had enjoyed any success on the tour at all, but he certainly silenced the naysayers that year. He made it all the way through and lifted the trophy at the end of the two weeks.
Final Thoughts
As you can probably all agree, these were remarkable achievements, and victories at those odds just do not happen very often. Nowadays, it would seem that any event of more than 2 to 1 would be deemed as risky, so the fact that these teams and individuals actually won at these odds is just staggering.
Even today we still see teams listed at odds of hundreds or even thousands to 1, but it is very rare that they actually proceed to win. However, that doesn't stop sports betting enthusiasts from having a wager or two on the underdog. After all, this can make the event much more exciting to watch, and there is always that small chance that the underdog could win.
The recent report on Traditional Sports Betting and Gaming market provides a detailed assessment of this sphere and comprises of important data regarding the pivotal parameters such as:
prevailing market trends,
market share,
current revenue,
industry size,
periodic deliverables,
and profit estimates over the forecast duration.
A thorough examination of the behavior patterns of the Gaming and Traditional Sports Betting market over the projected timeframe has been laid out in the report. Insights about various aspects that shape the market dynamics, alongside the growth rate projections of the industry over the forecast period in enclosed in the report. The report examined the behavior of the betting market over the forecast period of time in all the world. The Asian market of the Gaming and Traditional Sports Betting market was of particular interest. Click here to read more about Asian e-sport tendencies https://www.thaicasinocenter.com/blog/supportesport.